Heartsaver Pediatric First Aid CPR AED - American Heart Association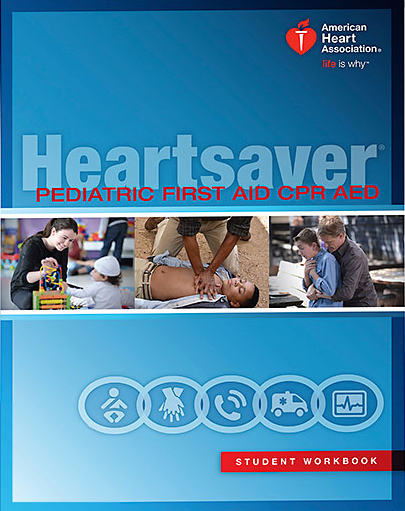 Heartsaver Pediatric First Aid CPR AED - American Heart Association
American Heart Association Heartsaver First Aid CPR AED; 2 Year Certification. **Meets the regulatory requirements for child care workers in all 50 United States; required book included.

DESIGNED FOR THOSE REQUIRING CERTIFICATION:

Teachers, After School Programs, Summer Camps/Camp Counselors, Social Workers, Foster/Adoptive Parents, Childcare Providers, Nannies, Babysitters and others.

THIS COURSE COVERS:

- Management of infant and child illnesses in an emergency
- First aid basics
- Medical emergencies
- Injury emergencies
- Environmental emergencies
- Bandaging
- Epinephrine Pen (Epi-Pen) Use
- Asthma Care
- Child CPR and AED use
- Infant CPR


COURSE COMPLETION CARD:

E-cards/E-certificates will be emailed about three to five (3 to 5) days after class end. Please allow consideration for weekends and holidays. By request, a letter of proof of completion, can be supplied in lieu of receiving E-card.